Skeppshult is our choice for 'standard' bikes. Standard though isn't the right word to describe these bikes! We'll let Skeppshult themselves tell you more, but we've got a whole range of models in stock, including all the different models of E Bike (including a demo model) 
We offer our 'Premium Package' on all Skeppshult models. That means you get 6 months free arbetskostnad in the workshop. A free first service (and a free 6 month service if you follow our advice!) and a nice little treat with chocolates and coffee from Chocolat and Lindvalls of Uppsala.
We don't sell cheap bikes. We sell great bikes. Come in to see the difference for yourself!
'FAVORIT' with NEW Shimano Steps E5000 system. 22900:-
A true swedish EBike, built by hand in Småland! The Favorit is a new classic from Skeppshult, with retro lines and attention to detail.
As with all Skeppshult models, the use of top quality components and accessories is obvious. Everything is there for a reason and is designed to work and last. The battery and motor are from Shimanos new E5000 model, with a slightly 'softer' feel than the E6000. It's light, quiet and simple to use. It uses a bluetooth connection to pair with your smartphone as a display on the handlebar (although you don't need to use this function if you prefer just to ride and use the inbuilt button on the bike) but doing so means you get to see all the important and useful information like speed, distance, battery remaining and ride time available. You can of course choose which assistance level you require from here as well.
The battery is 418Wh, which can be charged over 1000 times in around 4 hours. The battery is also frame mounted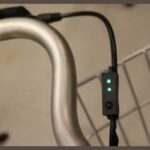 which means it's easier to mount child seats or baskets on the rear carrier.
All the usual 7 gears, hydraulic disc brake and footbrake are there, but things you might have missed cold be the extra strong stand to take the extra weight of the bike, the EBike specific saddle that's not only comfortable but also designed to help lift the bike when manouvering into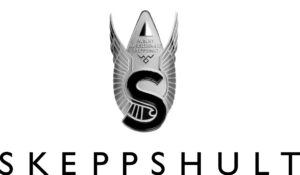 parking spots. The lock is insurance approved nd the EBike specific tyres have a puncture protected system and reflex bands on the side for safety.
Data for ride time is provided as: Eco = 125 km / Normal = 85 km / High = 60 km. We suggest that on average, most people will get around 70km on one single charge, but this of course differs greatly given weight carried, conditions and terrain.