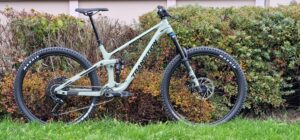 We've been selling TR since 2014 and still today think they're one step ahead with their thinking and design! Although we think their attitude and approach is a big part of what makes them so special! Have a listen to co-owner Kevin Menard on Vitals Inside Line…
We've not decided on which demo bikes we'll have as yet, but as soon as we have we'll let you know here! Of course, besides the 'off the shelf' builds from TR, you can always go custom with us! Inspiration here…
Bikes in stock you can find here in the webshop…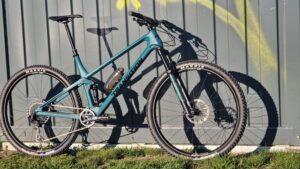 Info about bikes on their way to us and any other news here…
All the detailed, tech and other stuff on the – Transition websida here!
Why buy from us?…
Good question!
Aside from the friendly welcome and expert advice, we pride ourselves on our service, backup and workshop facilities and this is something we try to bring to all our bike sales.
We offer the typical first service (after a month) but before that we start with the building of your bike – we take more time to make sure it's assembled correctly, and not just OK, but as well as it can be. Race ready if you like.
We don't just turn the bars and fit the pedals (which would suffice for some) we go that much further and remove the fork for example. This means we can make sure the headset bearings are greased with a good quality lubricant (something which even the premium brands seem to forget in the factory) We make sure that bolts that need to be torqued to a specific torque are taken care of, seatposts are greased (or carbon pasted!) we take time and set up the brake calipers perfectly and that all the set up and adjustments are 'just so'.
What this means for you, is that when you collect your new machine, you can be sure it's not only ready to ride, but also as good as it can be and that you have had the same mechanics, working to the same standard on your bike as those pro athletes that choose to use our services (read more about them here!)
Extended Service
However, that's not all! With every Transition we also follow up that initial setup with 2 further services. We'll remind you (via SMS) after 6 months that it might now be a good idea to call back with the bike and let us do it's first 'real' service.
Hopefully you've been riding the bike and it's a good time to go through it with our 30 point 'Dr Bike Check'. We do this 6 month service to set you off in the right direction of servicing your bike at least twice a year!
The third service comes after 12 months and this covers all the details of the 6 month with the additional benefit of both the fork and damper service (and this includes the parts!) We feel this takes care of your first year of riding and makes sure you have the best support possible with your new Transition!
That's not all! 
But we don't stop there!… Also included with your new bike is our goody bag! SiS energyfood, tubeless sealant, tubeless valves, spare gear hanger, custom fender, Peatys link lube and coffee from Uppsalas own roaster – Uppsala Kafferosteri!
All in, our service package is worth 3540kr and comes FREE, with all Transition bikes and custom builds (although we reserve the right to change this package to a simplified version with just a first service, if there are special circumstances with pricing for example – a bike in a sale, an ex demo bike or anything else. Try as we might, we can't do everything for nothing!
If you have any questions then "Giddy Up" and talk to us about the right bike and build for you.