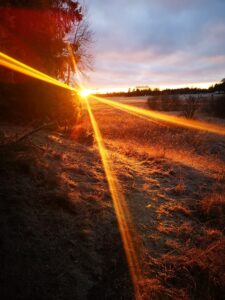 Welcome to 2021! Who would have thought we'd make it this far!? Hopefully we can all see some light at the end of the Corona tunnel, whilst avoiding the Brexit bridge and presidential potholes! 
One thing that we will have to content with though, is the disruption to 'normal service' with regards to suppliers and the supply chain in general. You may have already noticed that some parts/bikes/accessories are not in stock as usual and when we check on expected dates, we're talking in some cases about several weeks and even months before we see items being back in stock.
IT'S NOT OUR FAULT!  It's no ones fault!  It's not clear to see exactly where responsibility lies, it's just a result of what's been happening worldwide. We, along with our suppliers are working hard to find solutions, alternatives and ways around the different barriers we are facing, however – sometimes we just can't do anything more than wait! We thank you in advance for your understanding and patience. It's not just us, it's not just our suppliers and it's not just our industry, so we know we're all facing these kind of issues elsewhere, but we understand it can be frustrating to not have the convenience of parts on demand or every option readily available – we're all going to have to rethink our habits and, thinking positively – we might just come out a bit better off for it! Who knows!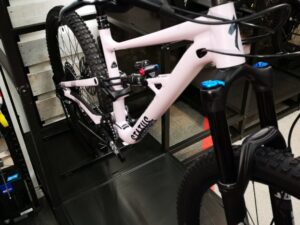 With regards to specific products, we can tell you that bikes for 2021 will be in very short supply. Santa Cruz, Transition, Specialized, Rondo, NS…it's not just one, it's all. We do have some bikes in stock and there are more on the way, but delivery dates will be much later than usual. Most will be seen in the second half of the year and will be seen as 2022 models. MEN! always ask. We can look at individual models/sizes/colours and specs and you might just be lucky! There are some bikes out there, so there's always a chance! We're looking at options to do more custom building (if complete bikes aren't available) as in some cases frames are more likely than a complete bike.  
Parts and spares will also be slightly different this year. We're trying our best now to make sure we have good pre orders for parts in the system and we've invested in much higher stock levels of certain parts to try and make sure we don't run out through the season. Usually if something isn't available from a supplier, we see dates of perhaps 1-4 weeks until it becomes available. Annoying, but nothing we can't usually cope with. Now we are seeing dates in excess of 20 and 30 weeks! We've had to source alternatives already with some items as we're not sure we will see them at all during 2021. This means for you that on occasion we will offer you something you might not be familiar with, however we're trying our very best to make sure we are confident in the product with regards to both it's compatibility and it's performance before putting it on the shelves.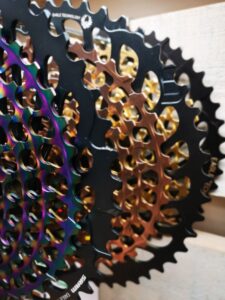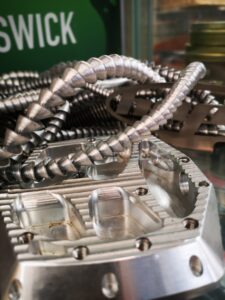 Other than that, all is normal!! Hopefully we can have a minimally Corona affected season. Maybe even some races and after bikes again! Thanks for your support during these difficult times, it's absolutely essential for us! If you have anything you think we could be doing better, please don't hesitate to get in touch and let us know! Send a message on FB, write us a letter (?!) call or of course come in – respectfully adhering to our social distancing guidelines! 
Happy Trails! 
//The team @ Velotek