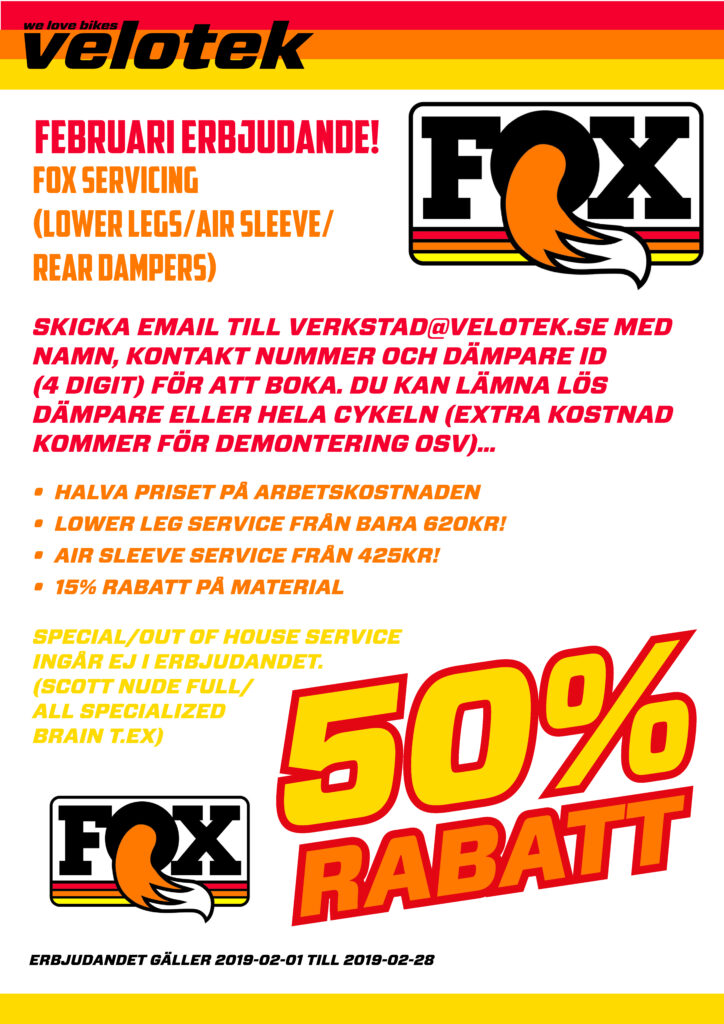 Februari i verkstad betyder Fox månad! Now is the time to get your Fox forks and dampers serviced for HALF PRICE!
As we've done in January with Rock Shox, we're now taking bookings for all Fox dampers (please note that 'special' dampers such as Scott Nude and Specialized Brain, amongst others may be exempt from the offer as they are not done in house – just ask about your specific model if you're unsure)
An air can clean or a basic lower leg service is a well needed service for most bikes. We tend to forget about them, performance gradually goes down without us noticing and we never know the damage that might be happening internally from dirt, water and other nasties that find their way inside to the delicate internals.
Fox service intervals have increased in recent times, but we're guessing it's longer than 125 hours ago since your last service, right?!