2020 Transition will remain much the same as for 2019, mainly rolling changes and colours. The introduction of Coil dampers on some models and Carbon Scout being the significant changes.
We've been selling TR since 2014 and still today think they're one step ahead with their thinking and design! Although we think their attitude and approach is a big part of what makes them so special! Have a listen to co-owner Kevin Menard on Vitals Inside Line…
We've not decided on which demo bikes we'll have as yet, but as soon as we have we'll let you know here! Of course, besides the 'off the shelf' builds from TR, you can always go custom with us! Inspiration here…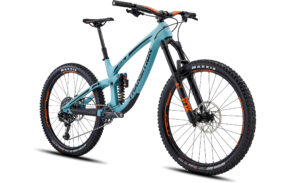 For now – TR websida here! 
Pricing:* (we've not put everything here, but a good idea of the most requested model combos. Let us know if you need a specific model…)
Patrol Carbon ramset           35338kr
Patrol Carbon GX                  58158kr
Patrol Alloy ramset               22381kr
Patrol Alloy NX                      38771kr
Sentinel Carbon ramset       32982kr
Sentinel alloy ramset            21203kr
Sentinel Alloy NX                  38771kr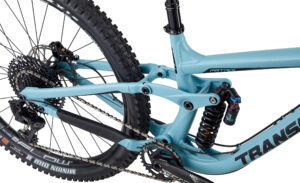 Smuggler Carbon ramset     32982kr
Smuggler Carbon GX            58158kr
Scout Carbon ramset            35338kr
Scout Carbon NX                   52099kr
Scout Carbon GX                   64216kr
Ripcord                                    19385kr
*Obs! Pricing has risen both from the manufacturer for 2020 and also as a result of the weak kronor. We will monitor pricing and try to make sure we're always competitive. Pricing that you may see on the TR website (US) unfortunately isn't really relevant to us here (or elsewhere in europe) Take into account shipping, duties (6-15,9%) moms (20%) and exchange rates and you might be surprised as to the final cost! Add to that your backup and help with things like possible warranty claims to deal with, buying from us might actually be the best way to do it!
---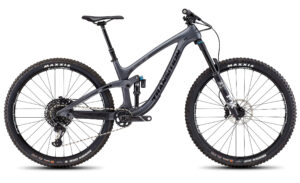 The Sentinel has been a bit of a hit this past year and looks to do the same again in 2020. Alloy or carbon frame. 29er with 160mm fork a 140mm rear travel. A proper do it all big hit bike… here's what the press had to say.
Enduro Magazine:
"On demanding trails, the Transition Sentinel leaves its competition in a cloud of dust. For those who really like it
hard and have a strong urge to go as fast as possible, this is the bike. Considering how well it descends, this bike is
not bad at climbing either." – Click here for the full article
Dirt Magazine
"It has a balanced riding position, great traction and isn't a handful in the tight stuff. The Sentinel really benefits from
being ridden hard, 'the faster this bike is pushed the more you get from it' were notes from our tester Ieuan after
reviewing this bike."
Revolution Magazine
"This bike appears to be the future of MTB. It was not so long ago we dreamed of a bike that had the capability of
speed, handling, descending and climbing. A bike you could take out of the shed and do it all; ride it one weekend
and race it the next. Well people, this is the real deal and no doubt one of the most capable all-round speed machines
we have tested." – Click here for the full article
Pink Bike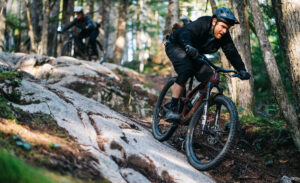 "The Sentinel is an absolute beast when it comes time to descend, a downright monster when the trail turns steep
and rough. There are plenty of long-travel 29ers out there that can handle the Whistler Bike Park, but when it comes
to tackling the steepest, chunkiest trails there aren't many that can match the Sentinel's performance. " – Click here for the full article
---
The new Patrol is one to watch this year. All the right geometry and (in my opinion!) the right wheel size! The Patrol is a whole lot of fun! Having won "bike of the year" twice, a coil damper can only make things more interesting! 170mm front travel with 160mm rear, this is pretty much what we've been doing to our own '160mm' enduro bikes for a while. Front end confindence, rear end ability and a resulting bike that can do just about anything! (if you can!)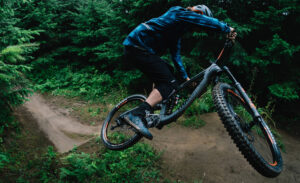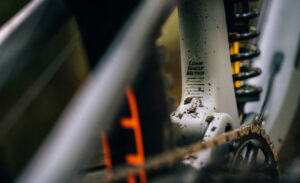 The Patrol is just one of the bikes that we think really fits 'swedish' riding, although it's not the only one! The important part of choosing which bike is fitting it to what you want to get out of it the most.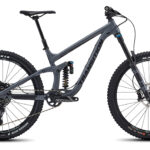 We're not saying one wheel size is the only choice, a coil shock is a must, a certain amount of travel is required… no, no, no! What fits you best? Are you wanting to have fun and 'party in the woods'?! Do you need something that can be fun, but also lets you keep up with your buddies on their XC bikes (until it gets rough and you leave them behind!) The important thing for us is that we have fun riding. A bit more weight, no problem – we could do to lose a kg or 2 ourselves! More rolling resistance? Well that means more grip, which is more fun… see where we're going? Come in, call us or get in touch however you like and we can help you make the right decision. We've got experience riding these different bikes and know what works and why. Happy to help…